News 8 –  The two most powerful user interfaces, that run how we use our technology today, have decided to join forces in the most elaborate collaboration we have ever seen in this lifetime. Just when you think it can't get any better than this, these two technology giants surprise us once again!  The announcement was made on September 23 at the Berlin, Germany Parken Technology Conference.
The cell phone of the century is called 'iDroid' and it will be available to users in early 2016. It will take the new IOS 9 and merge it with the user-friendly android interface to provide you with the most advanced technology in the world. The exact details and specs concerning this new phone have not yet been released, but rumor has it this concept phone will be available for sale at a super low price of $100.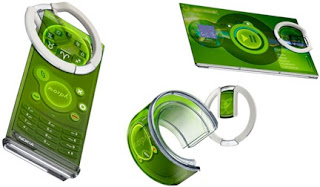 However, some of the dedicated android and iOS users are not so impressed, saying this will never make it past the concept stage. More information will be made available in an anticipated release and spec announcement which is is expected in January 2016 At CES in Las Vegas.